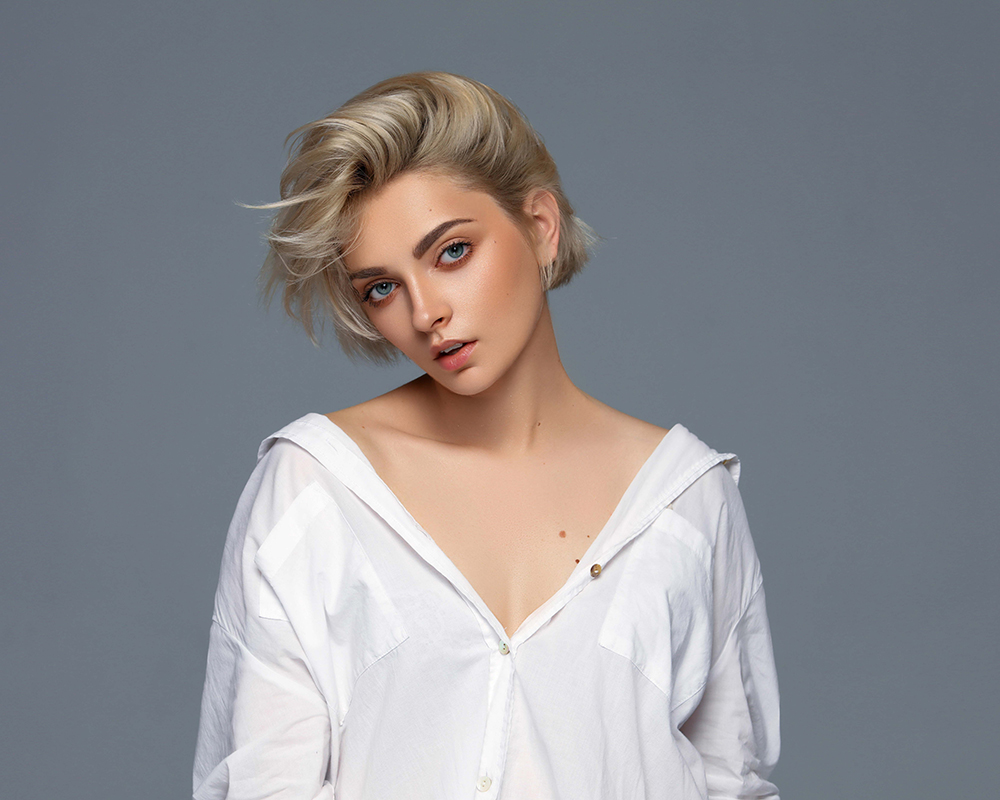 Payment Methods

We accept the following forms of payment:
Cash
Cashiers Check or Personal Check- Please make checks payable to Aaron D. Gorin, MD, PC. Personal checks must be received 7-14 days prior to a surgical procedure.
Visa
Master Card
Discover
American Express
Care Credit


We offer Prosper Healthcare Lending and CareCredit patient financing. If interested, please contact our patient coordinator Shelbi, or see below for more information.
Apply now or to learn more about Prosper Healthcare Lending, please contact us.
NOTE: Prosper 6 Digit Provider Number: 026513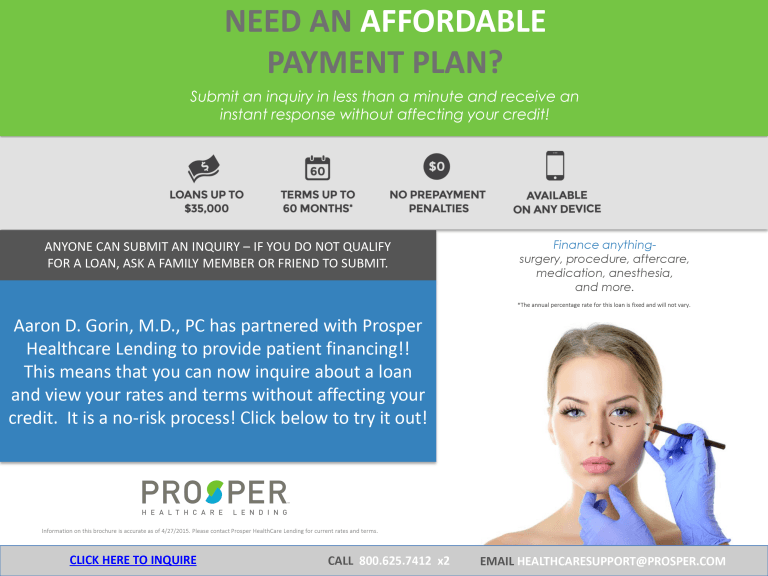 Prosper Healthcare Lending is the premier financing company in the healthcare industry. With over $3 Billion borrowed and over 250,000 people empowered, this is a name and a program you can trust.
Here are some of the benefits you'll receive with a loan from Prosper Healthcare Lending:
We're pleased to offer our patients the CareCredit® card, North America's leading patient payment program. Here at Gorin Plastic Surgery & Medspa we offer the 6 month no interest payment plan if paid in full within that promotional period for amounts of $200 and up and the reduced APR and fixed monthly payment options of 24 months and 36 months at 14.90% interest for amounts $1000 and up. The CareCredit card is just as easy to use as a regular credit card, but it's designed specifically for your health and beauty needs. Best of all, CareCredit offers convenient payment plans and no hidden costs. You can even use your CareCredit card over and over for follow-up appointments.
Apply now or to learn more about CareCredit, please contact us.