Underarm Treatments
Conveniently located to serve the areas of Tualatin and Portland, Oregon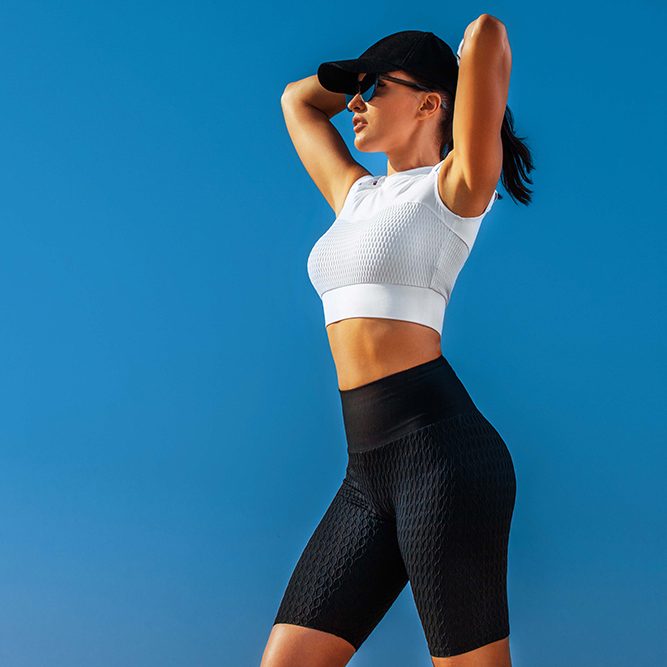 Botox, an FDA-approved product can be used for severe underarm sweating when antiperspirants fail. Imagine that! Sleeveless silks, pretty pinks… you can wear it all! Restore your confidence with a proven treatment and see if Botox for severe underarm sweating is right for you. Treatment generally lasts 6-12 months!
Procedure
Is Underarm Sweating Causing You a Real Problem? Botox Injections Can Be Effective!
Whether it is the Summer, Spring, Fall or Winter, our bodies can get overheated and sweat due to exertion of activity. It is a natural (essential) function of the body to maintain temperature control. Underarm sweating for me can sometimes be the worst as deodorant doesn't keep you from staining your nice shirts, blouses, undergarments, etc., sweat running down your side, and the embarrassment of friends or colleagues finding out that I have over-active sweat glands. If you are wearing white, it doesn't seem so bad, but if you are making a presentation in front of 10, 20 or 50 people with a pink silk blouse, or nice pressed light blue long sleeve shirt, it can be very embarrassing and can be a life changing experience. I have seen some situations so bad, the perspiration turned the material yellow and ruined the shirt for future use. Bodies react in different ways to the normal or prescription antiperspirants of preventive care, so what can we do?
Excessive Sweating of the Underarms
In 2004, the FDA (U.S. Food & Drug Administration) approved onabotulinumtoxinA for the treatment of people who had excessive sweating under their arms. OnabotulinumtoxinA is commonly known as BOTOX. As for excessive underarm sweating, it is more medically known as severe primary axillary hyperhidrosis. Now that we have these two clinical terms identified for understanding, lets move on. Yes, BOTOX was approved in 2004 for treating excessive sweating, but it had been approved prior by the FDA in 1989 for the treatment of other medical conditions. Over the years, BOTOX has been responsible for treating more than a million patients with different types of conditions. Also, OnabotulinumtoxinA (BOTOX) injections have been approved in approximately 20 countries to treat severe axillary hyperhidrosis (excessive sweating of the underarms).
Based on information provided by International Hyperhidrosis Society (www.sweathelp.org), an independent, non-profit, and global organization of experts and physicians in their medical field, shared that "Research demonstrates that treating excessive sweating of the armpits, hands, feet, head and face (craniofacial), and other relatively small body areas (like under the breasts) with onabotulinumtoxinA is safe and effective. When used to treat underarm excessive sweating, Botox has been shown to result in an 82-87% decrease in sweating. Results start to be noticeable approximately 2 to 4 days after treatment with the full effects usually noted within 2 weeks. Dryness typically lasts 4 to 12 months but some studies have found it can last as long as 14 months. Additional statistics from published research studies have shown that repeated treatment with Botox is safe and effective for hyperhidrosis and consistently results in meaningful, long-lasting improvements in an excessive sweating patient's symptoms, daily functioning, and quality of life. Botox treatment for hyperhidrosis has also been scientifically proven to improve on-the-job productivity."
Complimentary Consultation for Botox Underarm Treatments
For more information and professional consultation, please contact Dr. Gorin's team (503-692-7222) as they will address your immediate questions, assist you in scheduling a complimentary consultation visit or you can complete the information below the contact us on the right hand side of this page and click submit when you are finished. Someone will be in contact with you to schedule a consultation session to answer any questions regarding Dr. Gorin's BOTOX Underarm Treatments process. Don't delay as you will be glad you took action today!