Vectra 3D Imaging
Conveniently located to serve the areas of Tualatin and Portland, Oregon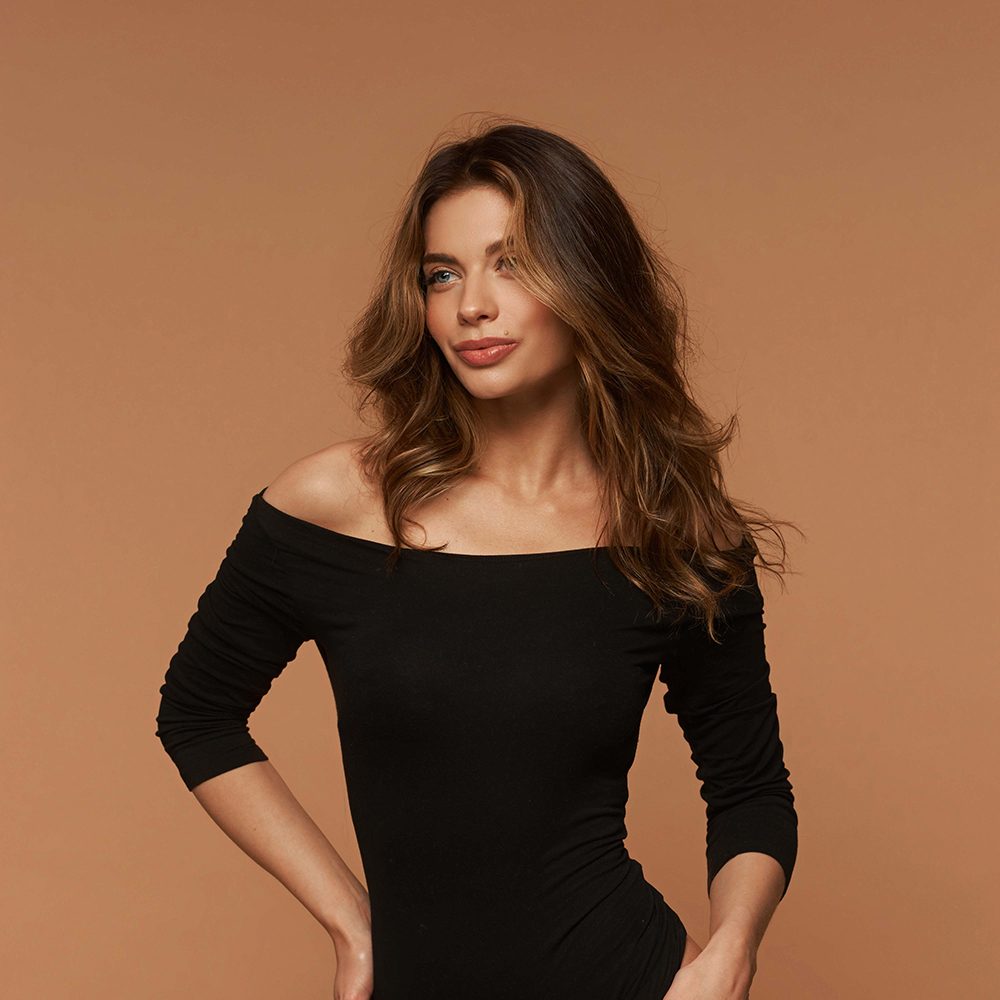 At Gorin Plastic Surgery and Medspa, we have a personalized approach with our patients to design a procedure plan using their individual expectations, aesthetic goals, and current condition to provide them with the best results. Treating each patient individually, combined with what is possible through current technology, allows us to achieve a completely customized outcome that looks as natural and beautiful.
Surgery and procedures can be intimidating, especially when it is hard to imagine possible results. For this reason, Dr. Gorin and his team are proud to announce we will be using VECTRA 3D Imaging so that together, we can create and see what the results may look like postop.
Your Results
Dr. Gorin and his team are excited to share with you our newest advancement: VECTRA 3D imaging technology. This new system allows us to give patients a picture of what surgical results they might achieve based on their starting anatomy. During our patient consultations for breast surgery we will use this state-of-the-art technology to simulate expected results and give you a better understanding of your options. With this technology, we can present to you the most accurate treatment plan possible, and you can make an even more informed decision.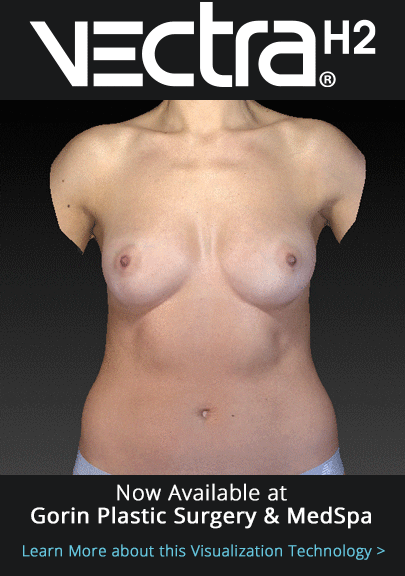 The imaging process is quick, and can be done at the time of consultation
The VECTRA 3D imaging scan uses a digital scan of the area of the area of interest on your body, then digitally adjust it to show variations of potential outcomes. This means that if you intend to get breast implants, the VECTRA 3D will simulate what potential results will look like on your body.
The resulting 3D breast imaging can be viewed from every angle, even what your enlarged breasts will look like lying down.
Together with these images as your guide, you and Dr. Gorin can choose the breast implant size and shape that fits your expectations. During your consultations, you will be able to ask questions and give input so that Dr. Gorin can make the changes to the 3D breast implant imaging right in front of your eyes instantly to create the best plan for the best results.
Multiple Treatments
Using VECTRA 3D Imaging for plastic surgery simulation will aid you and Dr. Gorin to personalize treatment options, imagine the scenarios and options available to you, and give you a realistic preview of potential results for your chosen procedure.
We see the VECTRA 3D Imaging as a valuable educational tool enabling our patients to be able to visualize the potential surgical outcomes and define realistic expectations before their surgery or outpatient procedure. Think of it as a sort of digital fitting room to try on the different types, shapes and sizes for breast enlargement or facial procedures.
With Vectra Imaging, we believe that by being able to use your body as our guide, discussing available treatments and scenarios with you, then virtually augmenting our plan together, we will be able to assuage your worries and alleviate any unnecessary anxieties you may have prior to your surgery.
COMPARE MULTIPLE SCENARIOS
Compare multiple implant scenarios with different size, style and shape options.
Your consultation with Dr. Gorin will take on a three-dimensional view to visualize the possibilities from every angle, zoom in for a closer look, superimpose the simulation over the pre-op, compare side-by-side images, and even add virtual clothing to see what this may add to your new shape.
Visualize many surgical scenarios accurately before even setting foot in an operating room.
Whether we are adding volume to your breasts, or maybe taking volume off a part of your body, together we will leave nothing to question and decide on the best possible treatment plan. Maybe you want to get a second opinion before making a decision; in this case, we can put the simulation animation on a flash drive or a print-out version for you to take home.
There will be nothing left to question, leaving you worry-free and satisfied!
How It Works
During your plastic surgery consultation with Dr. Gorin, we will be able to use the VECTRA 3D imaging system to aid our surgical planning. The process includes:
3D Imaging of the Treatment Area: The VECTRA 3D Imaging camera will take multiple photos from different angles to build a 3D model of you in our system.
Procedure Simulation: We can then manipulate your image to see various surgical options affect your overall appearance using your body as our guide. This is the time to experiment to see how your choices will affect your results.
Create a Plan: Then we will confirm your desired results and Dr. Gorin and his team will then use the 3D image as the basis for your procedure.