Pro Nox Medspa Pain Manaegement Nitrous System
Conveniently located to serve the areas of Tualatin and Portland, Oregon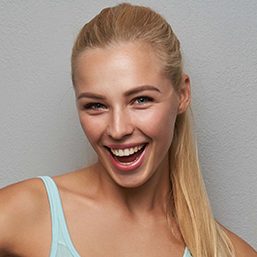 At Gorin Plastic Surgery & MedSpa, we strive for 100% patient comfort and satisfaction and we are proud to announce a new option for pain and anxiety relief during procedures: the Pro-Nox™ Pain Management system. The Pro-Nox™ system utilizes nitrous oxide as an analgesic agent (not anesthesia) to provide comfort and pain relief for many procedures we perform at Gorin Plastic Surgery & Medspa.
How Pro-Nox Works
The Pro-Nox system is unique in that it's administered by the patient, not the staff. The Pro-Nox™ system has a flexible and mobile engineered tube for ease of movement that is fitted with a disposable mouthpiece that's given to the patient, who can at-will breath in the low dose nitrous oxide mixture at their own pace. Since each patient is different, and will be the best judge of comfort as well as discomfort, the control is put into their hands with the pace of dosage.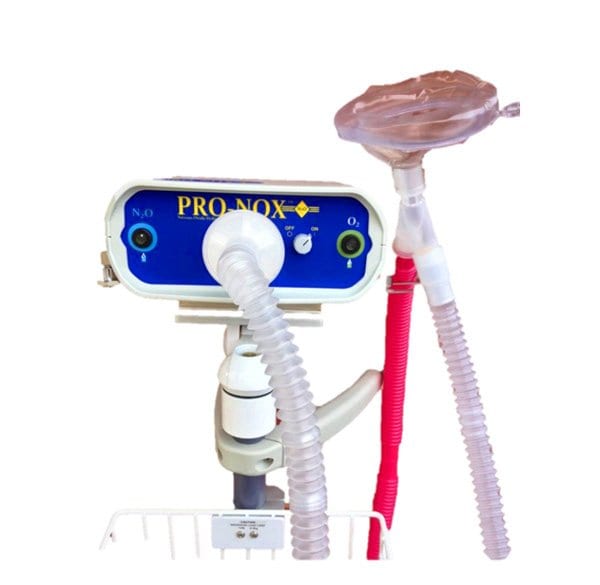 With the Pro-Nox™ system, Gorin Plastic Surgery & MedSpa hopes to provide yet another reason to take comfort in the already relaxing and professional hands of Dr. Gorin and his experienced MedSpa Staff.
Since Pro-Nox only takes 5-10 minutes to clear from the body, safely drive home after!
Procedure
Several procedures offered at Gorin Plastic Surgery & MedSpa are well suited for the use of Pro-Nox as a pain and anxiety management tool, including Ultherapy, Laser Procedures, injectables (Fillers, Juvederm, Botox) among others. During your procedure, you will be given complete control over dosage and use by fitting a disposable mouthpiece to the system and allowing patients to breath in nitrous oxide at the rate that's comfortable and effective for them.
Considerations
No. The concentration of nitrous oxide that is generally used for dental and orthodontic procedures is up to 70%, compared to the 50/50 mixture that Pro-Nox utilizes. When you are given the nitrous mask for an oral health procedure, you have little to no control over the dosage and amount administered, unlike the Pro-Nox system which puts you safely in control at all times for your comfort.
Self-Administered by Patient
Quick Onset
Fixed 50% N2O & 50% O2
Pain Management
Short Duration of Effect
The use of a split 50/50 mixture containing Nitrous Oxide, and Oxygen has been a long established and proven tool for pain management by OBGYN's for labor and delivery, and has already a solid track record for easing pain and anxiety for MedSpa and aesthetic medicine, as well.
Patients have grown to rely on Pro-Nox because of it's unique method of delivery, which lets the patients have complete control over how much and when it's administered. The Pro-Nox system is mobile and engineered for ease of use by patients themselves for this reason. Studies have shown that Pro-Nox is an effective non-addictive option for superior comfort during these procedures.
Benefits
Used around the world for years, Pro-Nox has been a safe and proven tool for pain management.
Unlike anything else like it, Pro-Nox is administered completely by the patient, meaning you're in control while alleviating pain and anxiety.
Starts to be effective in seconds and provides immediate relief
Pro-Nox will clear from the body in minutes after use and won't leave you with lingering affects that take hours to dissipate
Used in both short, as well as longer procedures and is safe for the duration.
Depending on the procedure, patients can return to normal behavior like driving right away!
Non invasive! No needles or discomfort.