Juvederm Vollure Cheeks
Conveniently located to serve the areas of Tualatin and Portland, Oregon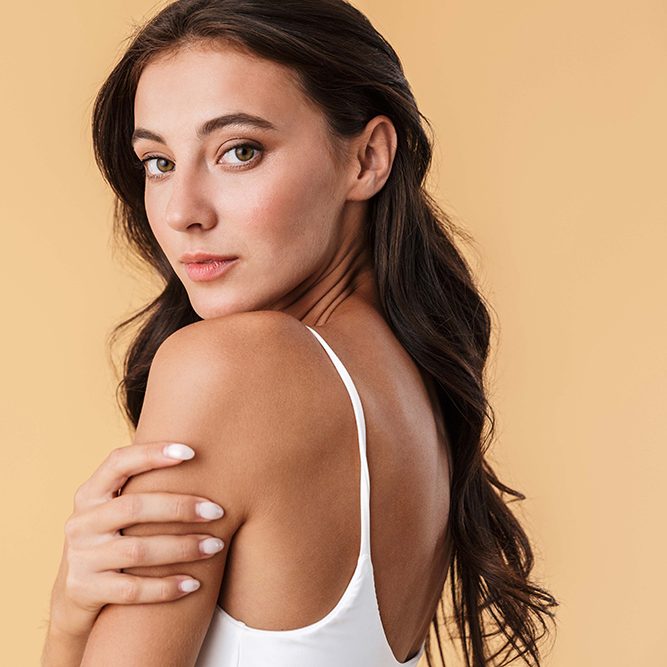 Ask someone on the street to name one clear, visible sign of aging, and there's a good chance they'd answer "wrinkles." While aging may be a fact of life, wrinkles don't have to be!
Injectable gels such as those from fan-favorite Juvéderm offer a solution. These are proven to greatly reduce or even completely eliminate wrinkles – results are long-lasting and can be achieved in as little as 15 to 30 minutes.
At Gorin Plastic Surgery & Medspa in Portland, we're proud to offer top-notch treatments like Juvéderm Vollure XC that tackle the causes of wrinkles at their root, smoothing out lines in the mouth/nose area and promoting a youthful, healthy glow.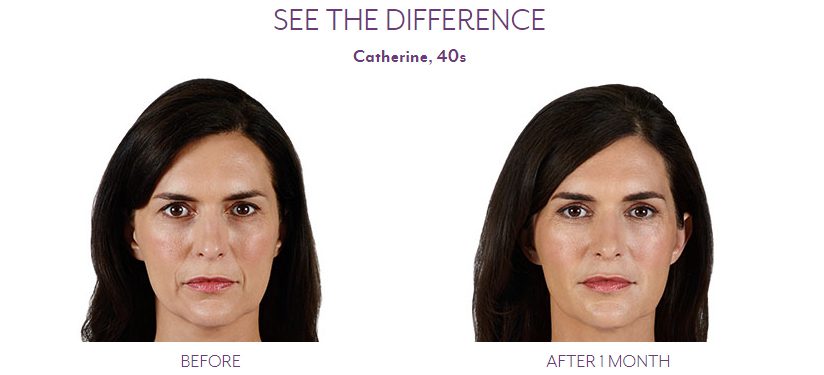 What is Juvederm Vollure
Juvéderm Vollure XC is a dermal filler based on hyaluronic acid (HA), a natural substance already found in the skin. HA's job is to attract moisture, giving the face the plump, full look we associate with youth.
As we get older, our body reduces the production of HA, leading to wrinkles. Juvéderm Vollure's formula is designed to deal with wrinkles around the mouth, especially nasolabial folds – these are the creases that run on either side from the bottom of your nose to the edges of your mouth.
Vollure also makes an excellent choice for the lips due to its use of Juvéderm's new VyCross technology. VyCross mixes high- and low-weight HA molecules, allowing for a very natural, fine, and non-artificial appearance. Juvéderm Vollure XC is a precision tool that allows wrinkles to be "massaged" away and volume to be delicately restored to your lips. See below for real Juvéderm Vollure before and after pictures to see what we mean.
Juvéderm Volbella vs. Juvéderm Vollure for Lips
Juvéderm offers a variety of different fillers, each designed for a different area of the face. Volbella is the thinnest gel available, making it great at filling in small lines (smoker's lines) around the lips. Vollure is thicker, making it a good choice for the more prominent "marionette lines" that run from the bottom of your mouth to your jaw.
Both Volbella and Vollure do an excellent job of adding volume to the lips. Volbella gives a more subtle appearance, whereas Juvéderm Vollure lips look fuller without looking "overdone."
FAQ
How Long Do Juvéderm Vollure Results Last?
As much as we'd like them to, the results from Vollure don't last forever – to maintem them, you'll have to get new injections once they begin to wear off.
What Should I Expect At A Juvederm Vollure Appointment?
Like other products from Juvéderm, Vollure is a quick, relatively painless treatment. As the injection is applied you may feel a bit of pain – however, all formulas from Juvéderm include lidocaine, an anesthetic. We can also apply a topical numbing cream to the areas to be injected at your request.
You may feel some heaviness or pressure in the areas the filler is applied to – this should go away after a few days.
Are there Side Effects from Juvéderm Vollure?
Minor side effects from Juvéderm Vollure such as swelling or itching in the injected areas aren't uncommon. Don't engage in strenuous exercise, drink alcohol, or stay out long in the hot sun for at least 24-hours after your session.
Typically, any side effects should last no more than 1-3 weeks – a drop in the bucket compared to 12-18 months of no wrinkles!

Get Started with Vollure
If you're ready to get rid of lines or restore fullness to your lips, the professionals at Gorin Plastic Surgery & Medspa are here for you. Located in the greater Portland area (Tualatin), we love to help people reclaim their confidence and the vigor that comes with it.
Contact us today at (503) 692-7222 and we'll be happy to set up an initial consultation.