Morpheus8
Conveniently located to serve the areas of Tualatin and Portland, Oregon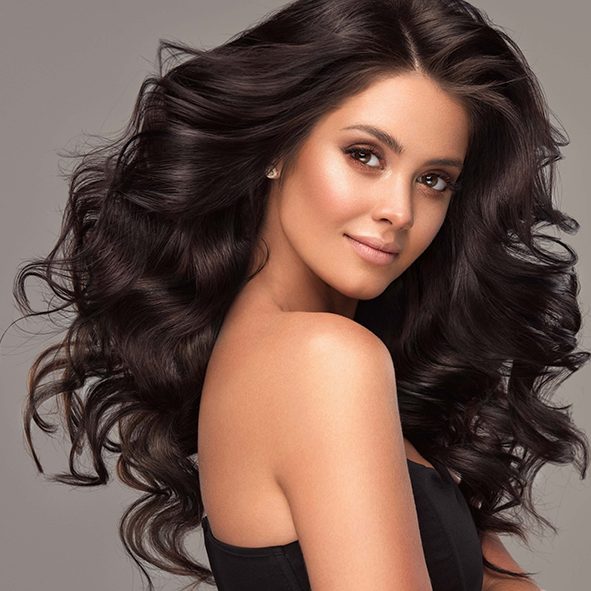 One of the components that your body needs to give you that envy-worth glow is collagen. Unfortunately, as you age and as genetics come into play, your body won't be able to generate enough collagen. As a result, your skin will start to sag, and you'll soon have to say goodbye to tight skin.
The good news is that there are several ways to reverse the signs of aging. One treatment taking the beauty world by storm is Morpheus8. We will explain everything you need to know about Morpheus8 – what it is, how this new microneedling works, its benefits, and more.
Procedure
Before we dive into what Morpheus8 is, let's go over the basics of microneedling. Microneedling, as the name suggests, is a procedure involving tiny needles that prick the skin. In doing so, this stimulation triggers the skin to generate more collagen, which is what gives you that youthful glow.
Among many things, microneedling can be used to treat skin concerns on the face, such as wrinkles, scars, sun spots, and so on.
About Morpheus8
Morpheus8 is a Food and Drug Administration (FDA) approved Subdermal Adipose Remodeling Device (SARD). The best way to describe Morpheus8 is that it's microneedling but better. It still uses a pen-like tool to prick the skin, but it combines the power of radio frequency (RF) to trigger collagen regeneration in areas that the needles wouldn't be able to get to.
In other words, it allows the pen to penetrate much deeper into the dermal layer. In comparison, microneedling can only penetrate 1.5 to 2 mm deep into the skin.
Cost
The cost of Morpheus8 treatment will vary as it will be based on where you'll get it done. It is possible for a full face and neck treatment to cost less than a body treatment, as the latter will be based on the area to be treated. Our friendly staff at Gorin Plastic Surgery & Medspa will be happy to go over treatment options tailored to you during a free consultation.
Treatment Areas
Morpheus8 can be used to treat nearly every part of the body, with the most popular area of focus being the tightening of the jowls and jawline.
It can also target larger areas such as the thighs, abdomen, décolletage, and more. In addition, people undergo this treatment to reduce the appearance of enlarged pores, acne scars, and more.
Morpheus8 vs Microneedling
Microneedling is a great way to restore your glow. However, it can only penetrate up to 2mm deep into the skin – in short, it can puncture the epidermis.
The Morpheus 8 is superior to basic microneedling because Morpheus can reach the deeper layers of your skin's dermis due to RF. It pictures the dermis, which is where you can find the skin's foundational structure.
By delivering RF to the dermis, the device can heat the subdermal tissue to truly contour and tone an individual's fat and, as a result, smoothen their skin's surface.
Benefits
Morpheus8 will give you the effects of a facelift without going under the knife. It's the perfect treatment for patients who want to correct their skin in a safe, scar-free, and effective way. Here's what you'll get when you undergo Morpheus8 microneedling:
Collagen generation. Morpheus8 boosts your body's ability to generate collagen. Remember that as you age, your body will generate lower amounts of collagen (about 1 percent lower per year), so you'll need a helping hand to maintain your younger-looking glow.
Reduce the appearance of fine lines. Say goodbye to fine lines, wrinkles, and the like. Your face will be so smooth, you could look ten (or even twenty) years younger!
Skin tightening. Morpheus8 RF treatment can penetrate deep into the dermis, where it then contours your fat.
Reduces the appearance of stretch marks. Morpheus8 can be used to break up the fibrous tissue, bringing back your skin's elasticity in areas like your buttocks, breasts, etc.
Expectations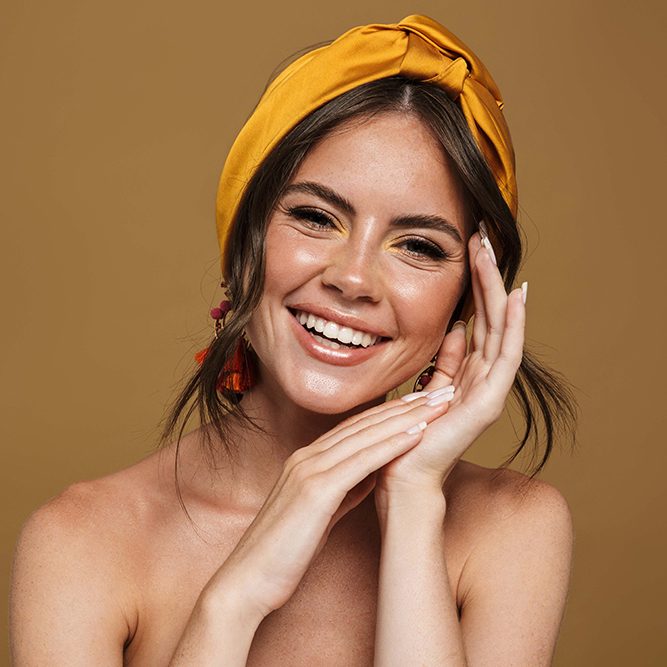 When you go for a Morpheus RF treatment, the esthetician will first disinfect the treatment area and then apply a topical anesthetic. It's worth mentioning that you might not need an anesthetic if the esthetician doesn't need to use pins that penetrate too deep.
The pen-like tool is then pressed into the skin to allow the tiny needles to puncture it. Once they've penetrated the skin, the pins will deliver RF waves into the dermis, which is what truly triggers the skin-tightening stage.
During the treatment, you'll feel a bit of pressure on one part of your face, but it shouldn't be unbearable. If you find it too uncomfortable, you can opt for other pain control options with your esthetician.
The Morpheus8 microneedling tool will be applied to the skin multiple times, so the entire treatment will take up to 30 to 45 minutes.
Results
You'll be able to see subtle results within a few days, but you'll have to wait about three weeks for visible results. The skin can even continue to improve for up to three months.
Over recovery, you'll notice that your face appears more lifted and that certain areas are plumper. Your face will also appear smoother, as the Morpheus RF treatment can restore elasticity, too.
Followup
It is recommended for patients to have three Morpheus8 treatments for the best outcome. Although the treatment is permanent, your skin won't be able to consistently generate collagen, as you will inevitably age. With that said, you'll probably want to undergo more treatments as part of your "maintenance" plan.
Ideal Candidate
The "perfect" patient for Morpheus8 microneedling is someone who is starting to see signs of aging on any part of their body, particularly the face.
The Morpheus 8 is perfect for those who want to slow down the changes that their body undergoes as they age. It is also a great alternative for those patients who do not wish to go through invasive surgery.
In general, persons with no serious medical conditions can undergo Morpheus RF treatment. But if you're unsure or concerned about your medical conditions, it would be best to attend a consultation with one of our experienced Medspa providers.
Contact
Although Morpheus8 is a non-surgical treatment, it should only be done by a medical professional.
If you wish to undergo Morpheus 8 treatment, it's critical that the procedure is done by a board-certified surgeon or an esthetician supervised by a board-certified plastic surgeon, who can perform the procedure safely.
At Gorin Plastic Surgery & Medspa, all of our surgical procedures are performed by Dr. Aaron Gorin, a specialist in plastic surgery, and reconstructive surgery, and he oversees a talented Medspa staff for all non-surgical procedures. Contact us today for more information on our Morpheus8 treatments.