Juvederm
Conveniently located to serve the areas of Tualatin and Portland, Oregon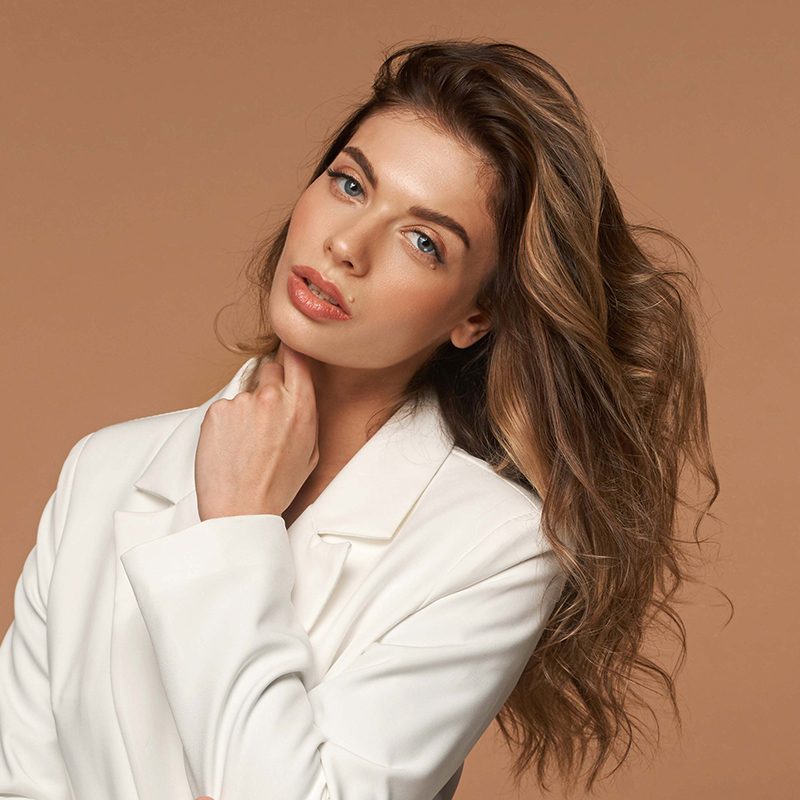 Here at Gorin Plastic Surgery & Medspa we offer dermal fillers to our patients looking to prevent aging or recreate a youthful cosmetic appearance since with age your skin loses its elasticity and produces less collagen accentuating wrinkles and volume loss. There is a way to take preventative measures or restore your beauty with the Juvederm line of filler products.
The experience and skill of the injector preforming Juvederm treatments is one of the most important elements in achieving optimal results, and we're proud to have a team of MedSpa injectors with a extensive record of loyal patients and 5 star service.
Procedure
JUVÉDERM® dermal filler is an injectable colorless gel that is a nonsurgical (non-invasive) procedure that brings youth and suppleness back into your skin and is mostly used to rejuvenate and or enhance facial features. Juvederm can also be used as an aging preventive. JUVÉDERM® is injected with tiny needles into the dermis part of the facial tissue where moderate to severe wrinkles and folds occur temporarily adding volume to the skin giving it a smoother cosmetic appearance. Cheeks, Lips, and facial lines are the most common Juvederm treatment areas, along with the chin and area under the eyes (tear trough).
What is JUVÉDERM® made of?
Juvederm products consist of hyaluronic acid (HA) which is a naturally occurring sugar found in the human body that delivers nutrients, hydrates the skin by holding in water, and acts as a cushioning agent. Also a small quantity of local anesthetic (lidocaine) which helps to reduce the pain with the injection.
Do Juvederm Injections Hurt?
Some discomfort may occur during and after the injection procedure, although all juvederm injectable products contain lidocaine to reduce injection site pain. Our experienced Juvederm injectors may also use a topical anesthetic ointment placed on the injection site to further minimize discomfort at the time of the cosmetic procedure.
Juverderm Types
Each Juvederm product that our injectors use at our MedSpa has it's own unique benefit and target area. The MedSpa at Gorin Plastic Surgery utilizes all of the Juvederm line to develop specialized treatment plans tailored to each individual patient's aesthetic goals.
JUVÉDERM® VOLUMA™ XC
JUVÉDERM® VOLUMA™ XC has just been approved by the FDA to use for chin augmentation as well as focusing on lift and contour in the cheeks area due to natural loss of volume. Side effects are mild and described as "moderately uncomfortable" and can last between 2-4 weeks, with the aesthetic results lasting up to 2 years with optimal treatment. The Medspa at Gorin Plastic Surgery is one of the premier clinics in Portland to get Juvederm Voluma treatments performed by an experienced injector.
JUVÉDERM®  XC
JUVÉDERM® XC is the first approved filler by the FDA in 2006, focuses on moderate to severe facial wrinkles and folds occurring including "parentheses lines" around the nose and mouth giving a smoother appearance. The results can last up to 1 year with optimal treatment and there are moderate side effects that could last up to 7 days. Schedule a FREE Consultation to speak with one of our experienced injectors and see if Juvederm XC would help achieve your treatment goals.
JUVÉDERM® VOLBELLA™ XC
JUVÉDERM® VOLBELLA™ XC or Juvederm lips focuses on lip augmentation. The Juvederm lip filler corrects perial lines often called "lipstick lines" and can last up to 1 year with optimal treatment with moderate side effects that could last up to 30 days. Our injectors have extensive experience developing lip treatment plans to fit every goal and aesthetic. Give us a call or contact us to schedule a MedSpa consult and find out if Juvederm Volbella can help achieve your desired results.
JUVÉDERM® Ultra XC
JUVÉDERM® Ultra XC is another Juvederm lip filler which focuses on plumping and adding more fullness to thin lips or enhancing lip fullness and can also be used for smoothing out parentheses lines and nasolabial folds. The results last up to 1 year with optimal treatment and the side effects are mild to moderate usually lasting up to 14 days or less. Every patient's lip treatment plan is individualized to achieve the desired natural plumpness or smoothness, and our MedSpa staff will discuss if Juvederm Ultra XC is the right choice for your goals. Give us a call or contact us to schedule a FREE no obligation MedSpa consultation.
JUVÉDERM® Ultra Plus XC\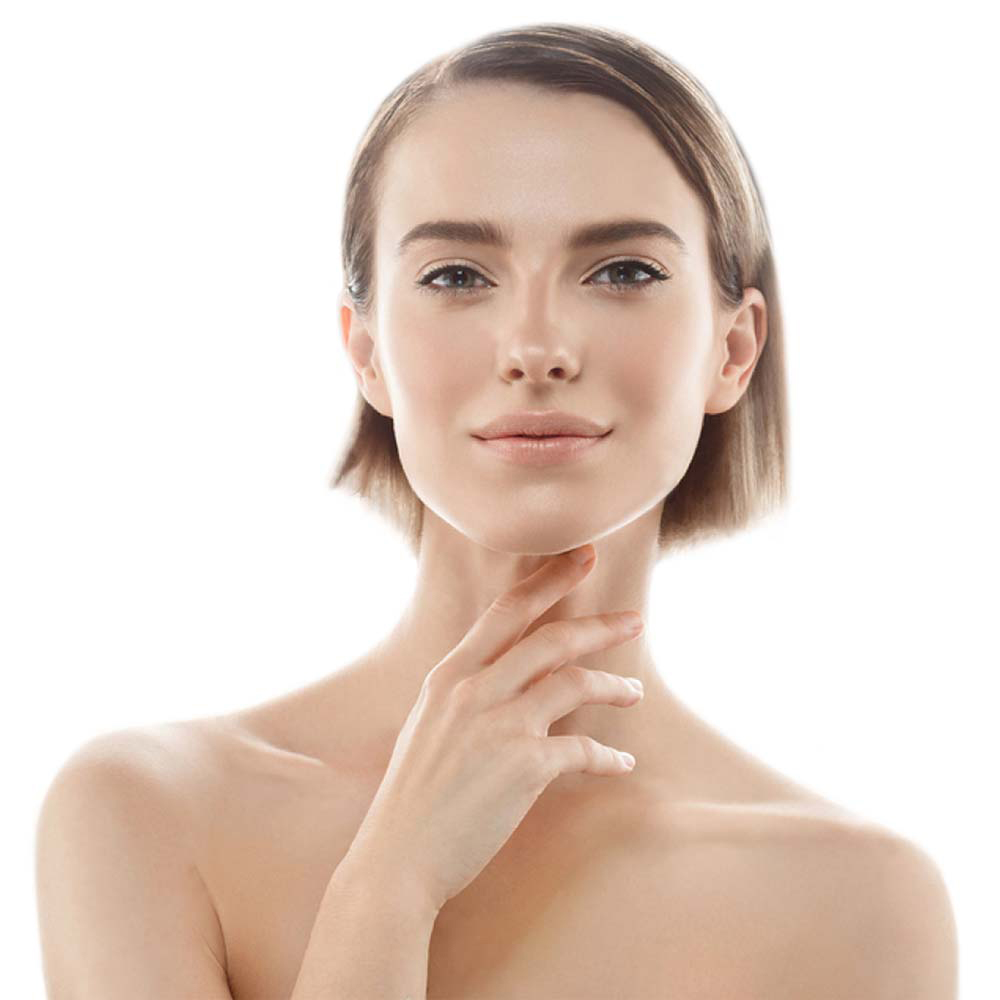 JUVÉDERM® Ultra Plus XC focuses on the wrinkles and folds around the mouth adding a smoother appearance which can last up to 1 year with optimal treatment and has mild to moderate side effects usually lasting 14 days or less. Our MedSpa injectors commonly Treat wrinkles around the mouth with Juvederm Ultra Plus XC, and get consistent 5-star reviews from loyal patients! Schedule a FREE consultation to speak with our MedSpa staff about your aesthetic goals and if Juvederm Ultra Plus XC will help achieve them.
*All Juvederm products have a local anesthetic Lidocaine to help reduce discomfort with the injection and some common side effects in these products are temporary reactions to the treatment site that include tenderness, swelling, firmness, lumps/bumps, bruising, pain, redness, discoloration and itching.
Is Juvederm Safe?
Juvederm has been FDA approved since 2006 for its dermal fillers and with any skin injection procedure comes a risk of infection, however your injectors are prepared for this if this should occur and have the ability to treat you. By law it is required to state all risks that are possible with any cosmetic augmentation, although our Medspa has a very high standard for the experience of our injectors and we take great pride in our consistent 5 star patient service. Please review all Juvederm safety information
Expectations
During your consultation, you will discuss cosmetic goals and look at your medical history to determine which dermal filler is best suited for your cosmetic needs. They will assess the right amount to use, and even provide recommendations to combine your filler treatment with BOTOX® Cosmetic injections or various other therapies to make for a more complete facial rejuvenation experience.
During your procedure the filler is injected into the skin or lips, and since both Juvederm and Restylane products contain lidocaine, a local anesthetic, the treated area has little to no discomfort.
Recovery
Generally you can continue with your day however,  it's recommended that you stay away from strenuous exercise, extensive sun or heat exposure, and alcoholic beverages for the first 24 hours otherwise swelling, redness or itching may occur. If swelling does occur, place ice packs on the area to relieve the swelling. After the initial 48 hours, though, you will feel nothing but love for your new, sexy, lush lips!
How much does Juvederm Cost?
There are many affordable Juvederm options in Portland. Regular Juvederm costs can average $450-$600 per Juvederm syringe depending upon the treatment plan, type of Juvederm filler, and the skill of the Medspa injector. The MedSpa at Gorin Plastic Surgery runs various promotions and specials throughout the year frequently featuring Juvederm specials, and Juvederm promotions. Sign up to receive our newsletter as well as follow us on Instagram & Facebook so you never miss out on an unbeatable deal!
Where to get the best Juvederm injections in Portland
Juvederm injections are available at Gorin Plastic Surgery & Medspa located in Portland, Oregon. Gorin Plastic Surgery and Medspa has received consistent glowing five star reviews for their medspa services, in part due to the experienced care and attention to detail their injectors Kate and Lisa provide patients. Their skills and knowledge bring exceptional cosmetic work to their clients and choosing an experienced injector here at Gorin Plastic Surgery and Medspa will get the results you are looking for.
Want to learn more?
If you want to learn more about your potential with injectable treatments, contact us for a free consultation using the online form or call us at (503) 692-7222 to schedule an appointment. Injection appointments can get booked up quickly so lock in your appointment today to guarantee your consultation and begin your cosmetic journey.
Get your FREE Consultation
Fill out the form below and we'll be in touch to schedule a complementary consultation!
IMPORTANT SAFETY INFORMATION
These products should not be used in patients who have severe allergies, marked by a history of anaphylaxis or history or presence of multiple severe allergies, and should not be used in patients with a history of allergies to Gram-positive bacterial proteins or lidocaine contained in these products.
WARNINGS
Do not inject into blood vessels. Introduction of these products into the vasculature may lead to embolization, occlusion of the vessels, ischemia, or infarction. Take extra care when injecting soft-tissue fillers; for example, inject the product slowly and apply the least amount of pressure necessary. Rare, but serious, adverse events associated with the intravascular injection of soft-tissue fillers in the face have been reported and include temporary or permanent vision impairment, blindness, cerebral ischemia or cerebral hemorrhage leading to stroke, skin necrosis, and damage to underlying facial structures. Immediately stop the injection if a patient exhibits any of the following symptoms: changes in vision, signs of a stroke, blanching of the skin, unusual pain during or shortly after the procedure. Patients should receive prompt medical attention and, possibly, evaluation by an appropriate healthcare professional specialist should an intravascular injection occur
Product use at specific sites in which an active inflammatory process (skin eruptions such as cysts, pimples, rashes, or hives) or infection is present should be deferred until the underlying process has been controlled
PRECAUTIONS
In order to minimize the risk of potential complications, these products should only be used by healthcare professionals who have appropriate training, experience, and knowledge of facial anatomy
Healthcare professionals are encouraged to discuss the potential risks of soft-tissue injections with their patients prior to treatment and ensure that patients are aware of signs and symptoms of potential complications
The safety and effectiveness for the treatment of anatomic regions other than the mid-face with JUVÉDERM® VOLUMA™ XC; facial wrinkles and folds with JUVÉDERM® Ultra XC, JUVÉDERM® Ultra Plus XC, and JUVÉDERM® VOLLURE™ XC; and the lips and perioral area with JUVÉDERM® Ultra XC and JUVÉDERM® VOLBELLA™ XC have not been established in controlled clinical studies
As with all transcutaneous procedures, dermal filler implantation carries a risk of infection. Follow standard precautions associated with injectable materials
The safety for use during pregnancy, in breastfeeding females, and in patients with known susceptibility to keloid formation, hypertrophic scarring, and pigmentation disorders has not been studied
The safety for use of JUVÉDERM® VOLUMA™ XC in patients under 35 or over 65 years, JUVÉDERM® Ultra XC and JUVÉDERM® Ultra Plus XC in patients under 18 years, and JUVÉDERM® VOLLURE™ XC and JUVÉDERM® VOLBELLA™ XC in patients under 22 years has not been established
Use with caution in patients on immunosuppressive therapy
Patients who are using products that can prolong bleeding (such as aspirin, nonsteroidal anti-inflammatory drugs, and warfarin) may experience increased bruising or bleeding at treatment sites
If laser treatment, chemical peel, or any other procedure based on active dermal response is considered after treatment, or if these products are administered before the skin has healed completely, there is a possible risk of an inflammatory reaction at the treatment site
Patients who experience skin injury near the site of implantation may be at a higher risk for adverse events
The safety of JUVÉDERM® VOLUMA™ XC injectable gel for use in patients with very thin skin in the mid-face has not been established
Patients may experience late onset nodules with use of dermal fillers, including JUVÉDERM® VOLUMA™ XC
Patients may experience late onset adverse events with use of dermal fillers
ADVERSE EVENTS
The most commonly reported side effects for JUVÉDERM® injectable gels were injection-site redness, swelling, pain, tenderness, firmness, lumps/bumps, bruising, discoloration, and itching. For
JUVÉDERM® VOLBELLA™ XC, dryness was also reported. For JUVÉDERM® VOLUMA™ XC, side effects were predominantly moderate in severity, with duration of 2 to 4 weeks; for JUVÉDERM® Ultra XC,
JUVÉDERM® Ultra Plus XC, or JUVÉDERM® VOLLURE™ XC, they were mostly mild or moderate in severity, with duration of 14 days or less; and for JUVÉDERM® VOLBELLA™ XC, they were predominantly mild or moderate, with duration of 30 days or less.
To report an adverse reaction with any product in the JUVÉDERM® Collection, please call Allergan at 1-800-433-8871. Please visit JuvedermDFU.com for more information.
Products in the JUVÉDERM® Collection are available by prescription only.