Kybella
Conveniently located to serve the areas of Tualatin and Portland, Oregon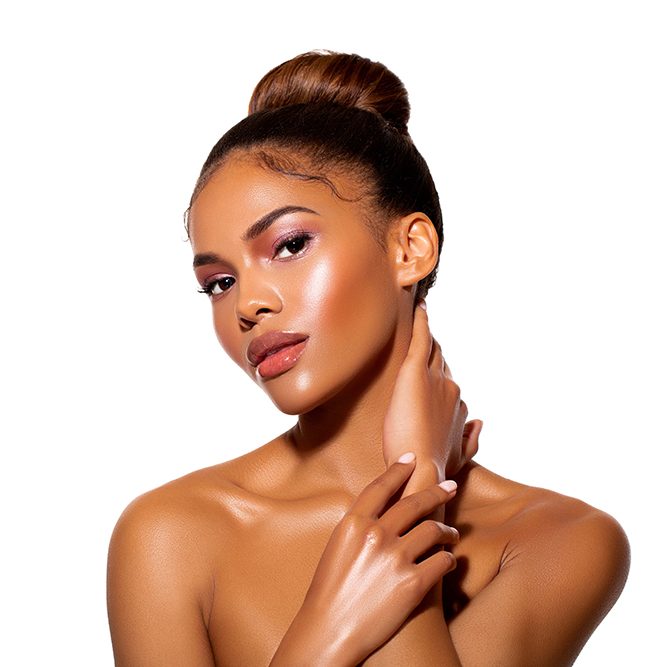 The Kybella injection method is the first of its kind. Currently, it is the only injectable product that has FDA approval for submental fullness, or the fat found under the chin. This is also called a double chin.
Many cosmetic surgery patients seek to clear up their chin area in a safe, reliable way. This is where Dr. Gorin and his team can help. Rather than rely on old, risky surgery techniques to reduce face flab, patients can schedule a simple injection.
The Kybella Difference
The American Society for Dermatologic Surgery took a survey in 2014. This survey says 68 percent of people are bothered by their chin flab. This number has been on the rise for decades. In fact, the 2014 survey shows submental fullness concerns to be almost as common as patients whom are bothered by lines or wrinkles near their eyes.
Since Kybella is proven to help reduce submental fullness, the process is growing in popularity. There is no need for inpatient care after an injection. Recovery time is also not required. Most patients feel just fine after a few hours.
The injection itself goes into the subcutaneous fat under the chin. From there, a compound called deoxycholate starts to break down fat cells and diminish the appearance of a dreaded double chin. This can help restore a youthful look and feel to the chin line in patients of any age or gender.
The treatment is expected to be long lasting. Most patients struggle with submental fullness due to genetics or aging, though rapid weight gain is another factor. Patients are asked to maintain a healthy life style after the injection to ensure that they reduce the risk of a side effect.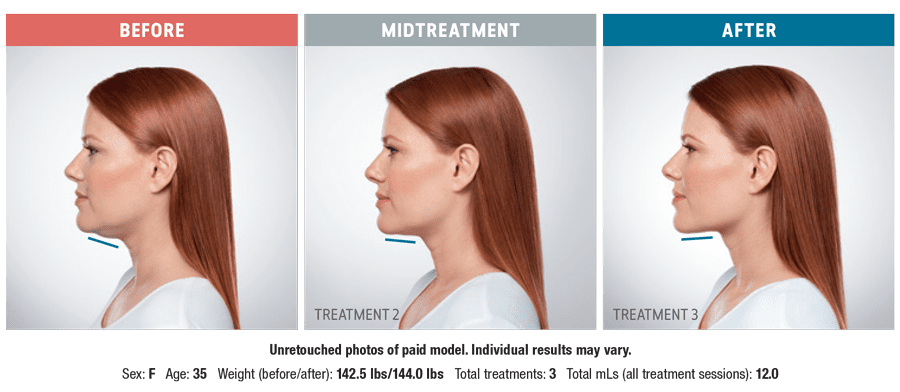 Common Side Effects
The FDA warns of nerve damage as a side effect of these injections. A small number of patients experience an uneven facial appearance once deoxycholate is administered. The risk is very low for patients that do not smoke, drink to excess or otherwise engage in high-risk behaviors.
It is important to note that while some bruising or skin irritation may occur, patients that experience these symptoms should report them right away. Be sure to stay in touch with your plastic surgery team just in case these symptoms persist.
Beyond those general concerns, however, Kybella is very safe. It is not intended for use anywhere on the body or face. This is because the process is designed specifically for submental fullness, meaning it is safe for this specific use after years of clinical trials and earning its FDA approval.
Contact
If you think this sounds like the right treatment for you, please contact Dr. Gorin's office. Our process begins with a consultation to determine risk factors. Our team can show you before and after results, as well as answer your questions about related procedures.
Once you decide to move forward, we can schedule the injections and help restore the youthful look you seek!
FAQ
What is KYBELLA®?
KYBELLA® is a prescription medicine used in adults to improve the appearance and profile of moderate to severe fat below the chin (submental fat), also called
"double chin."
It is not known if KYBELLA® is safe and effective for the treatment of fat outside of the submental area or in children under 18 years of age.
Who should not receive KYBELLA®?
Do not receive KYBELLA® if you have an infection in the treatment area.
Before receiving KYBELLA®, tell your healthcare provider about all of your medical conditions, including if you: Have had or plan to have surgery on your face, neck, or chin; have had cosmetic treatments on your face, neck, or chin; have had or have medical conditions in or near the neck area; have had or have trouble swallowing; have bleeding problems; are pregnant or plan to become pregnant (it is not known if KYBELLA® will harm your unborn baby); are breastfeeding or plan to breastfeed (it is not known if KYBELLA® passes into your breast milk).
Tell your healthcare provider about all the medicines you take, including prescription and over-the-counter medicines, vitamins, and herbal supplements. Especially tell your healthcare provider if you take a medicine that prevents the clotting of your blood (antiplatelet or anticoagulant medicine).
What are the possible side effects of KYBELLA®?
KYBELLA® can cause serious side effects, including
Nerve injury in the jaw (which can cause an uneven smile or facial muscle weakness)
Trouble swallowing
Injection site problems including: bruising, hair loss, open sores (ulcers), damage and tissue cell-death (necrosis) around the injection site. Call your healthcare provider if you develop open sores or drainage from the treatment area
The most common side effects of KYBELLA® include swelling, pain, numbness, redness, and areas of hardness in the treatment area.
These are not all of the possible side effects of KYBELLA®. Call your doctor for medical advice about side effects.
Please see KYBELLA® full Prescribing Information.
Please see accompanying full Prescribing Information, or ask your healthcare provider, or visit MyKybella.com.