Brazilian Butt Lift
Conveniently located to serve the areas of Tualatin and Portland, Oregon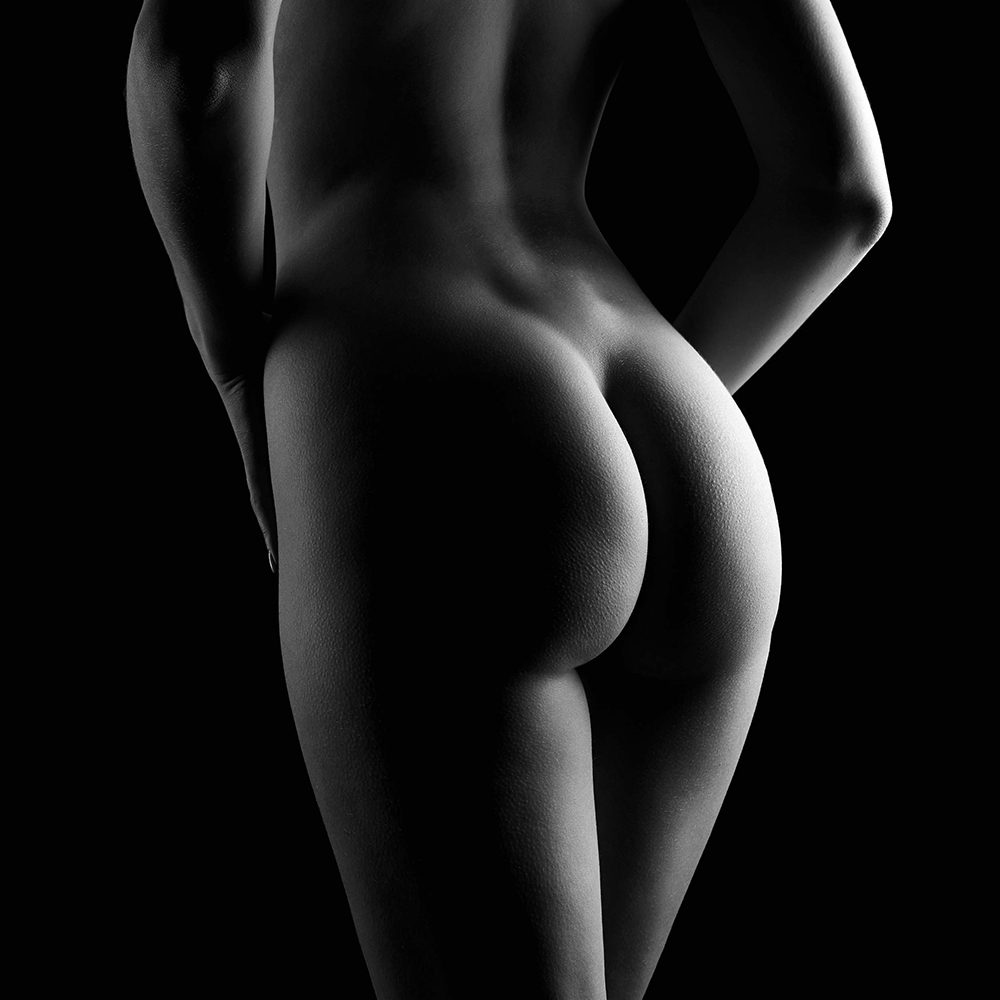 Dream of a curvier backside? If so, you've probably heard of the Brazilian butt lift (BBL). This name has been absolutely everywhere – celebrities like J.Lo are rumored to have one, and those looking to replace a flat derrière with a rounded, beautiful behind want one.
In 2020, more than 40,000 butt lifts were performed on people looking to balance out their lower bodies by adding fullness and contour to their backside.
Ready to jump on the butt lift band wagon? If you reside in the Portland, Oregon area and are searching for BBL nearby, Dr. Gorin is proud to offer this procedure in a safe, professional manner.
Read on to learn more about Brazilian Butt Lifts, cost, and more.
Procedure
Brazilian butt lift surgery is a procedure that extracts fat from typical problem areas (think "love handles" or "muffin tops") and injects it into the buttocks.
When performed by a skilled professional, a BBL adds definition and contour to the behind.
Butt lifts not only give you an attractive tush, but also get rid of unwanted fat from the waist, abdomen and hips. This makes it a "two-for-one" deal – it gets rid of fat where you don't want it and puts it where you do want it.
Check out these before and after pictures from Dr. Gorin's actual patients to see just how big a difference this technique can make.
Before and After Photos
Ideal Candidate
While standards of beauty have changed over time, these days the focus is all on having a plump, buoyant behind.
Sadly, not many are born with those perfect proportions Diet and exercise can only take us so far.
But why is that? Why can't we seem to achieve that beautiful shape with enough squats at the gym?
The answer is that the size and shape of your buttocks is largely determined by genetics. We just don't have much control over the way fat is distributed in our bottoms.
Benefits
BBLs Give You the Shape You Want!
This procedure helps patients get the attractive silhouette they wish they had.
In fact, since derrière shape and size are primarily determined by genetics, the BBL procedure can be an ideal way to change your lower body into the form you visualize.
Whether you're looking for an hourglass figure or a bubble butt, it's possible to achieve with a BBL (provided you're working with the right surgeon who specializes in BBL and can give you the Brazilian butt lift results you are striving for).
More Style Options
Brazilian butt lifts transform your waist-to-buttocks ratio. Certain articles of clothing just look better with an hourglass figure, or a big butt!
For instance, a dress may go in at the waistline which gives an attractive, more feminine look for those with a thin midsection.
Some types of jeans such as hi-rise jeans really accentuate curvy butts, and pencil skirts and crop tops help emphasize a person's new proportions post-BBL.
BBLs Look Natural
For those blessed with a totally natural, sculpted derrière, it's fat (and muscle) distributed in the right places.
That's just what a BBL is going to achieve. The extracted fat will be placed in the right areas to provide the shape you're looking for.
This is why Brazilian butt lifts result in a very natural appearance – you won't have to tell anyone you've gotten a BBL if you don't want to!
How it Works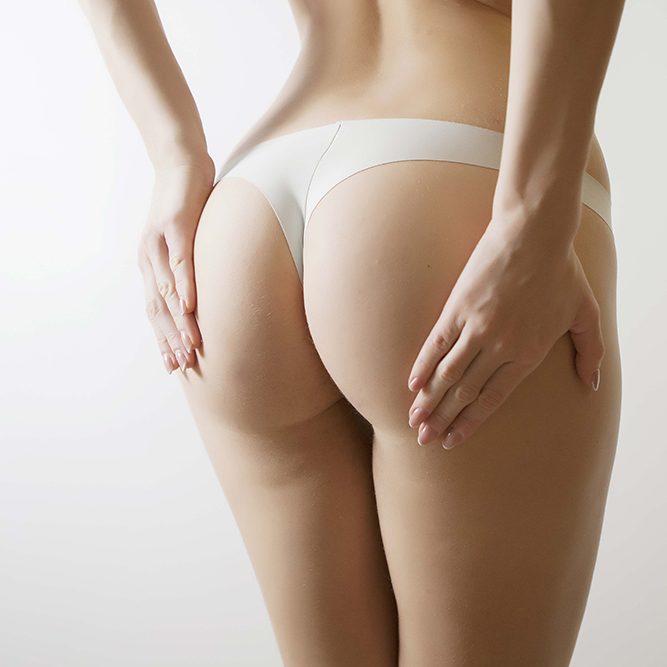 Brazilian butt lifts are performed under IV sedation without the need for a breathing tube.
First, Dr. Gorin will obtain fat from those problem areas: tummy, hips and love handles. This is done with liposuction, also referred to as Lipo 360.
This fat is then processed so that it's ready to be reintroduced into the body.
It is then injected into marked areas on the butt at various depths, helping create a smooth, even appearance.
The precise areas of the tush the fat is injected into depend on the shape the patient has requested. This is determined through consultations conducted in advance of the actual procedure.
Surgery takes between approximately 2-3 hours. You'll be able to see results right away, though they won't be final until at least three months later.
Recovery
Like all surgical procedures, Brazilian Butt Lifts require some downtime.
Most people can return to work in 1-2 weeks. By this time, any pain you feel – which can be controlled with pain medication, prescribed by Dr. Gorin – should have abated.
Probably the most inconvenient part of the BBL recovery period is that you would need to avoid sitting on hard surfaces for appx 6 weeks. However, Dr. Gorin will provide a special 'booty pillow' for you to use during this time.
BBL does leave minor scars where the Lipo 360 was performed, however these can be concealed. Compression garments will be required on these spots for 6-12 weeks.
Contact
A BBL is a delicate procedure, meaning choice of surgeon is the most important decision you'll make. The BBL is one of Dr. Gorin's specialties. Check out our Brazilian butt lift images for examples.
Contact us today and we'll talk about the kind of look you're dreaming of, set a plan, and get to work on creating that voluptuous booty!
FAQ
Can You Ride in a Car After a Brazilian Butt Lift?
Yes! However, it is a good idea to use a very soft pillow on the car seat for the first 6 weeks. Look for a Brazilian butt lift nearby so you don't have to drive too far!
How Much is a Brazilian Butt Lift?
Brazilian butt lift cost depends on how much fat is extracted and how many injections are required.
A fat transfer from stomach to buttocks usually runs approximately $9800. Adding a tummy tuck brings it to $17500 or more depending on anatomy.
Is a Brazilian Butt Lift Right For Me?
Just like any procedure, Brazilian butt lift surgery isn't for everyone.
First, a BBL requires fat from your body. If you're slim, you may need to gain some weight so that enough fat is available to craft that perfect posterior.
If you smoke, BBL surgery isn't a good choice: smoking dramatically increases the risk of complications and can also cause less transferred fat to "take" in your buttocks.
If you're unhappy with the shape of your butt, a BBL is often the best choice for making significant, permanent changes to your derrière. Dr. Gorin will let you know whether it's right for you.