Restylane Kysse
Conveniently located to serve the areas of Tualatin and Portland, Oregon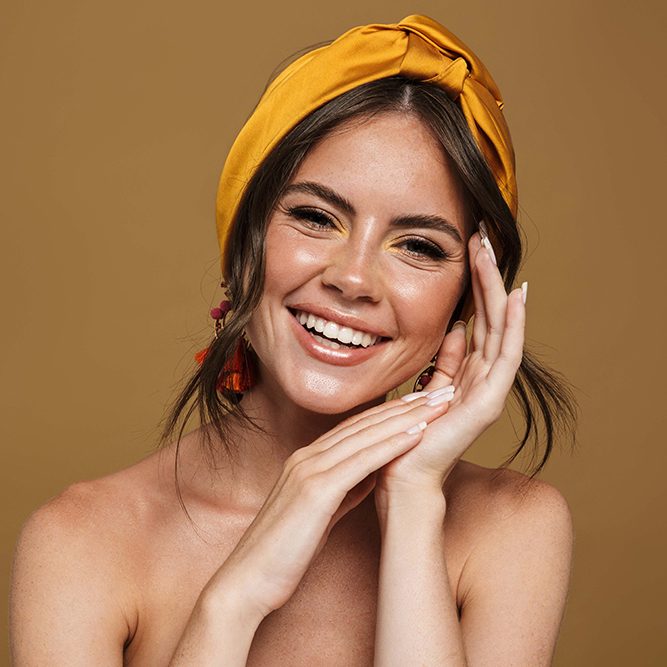 Restylane from Galderma is a long-time favorite of beauty enthusiasts thanks to its powerful ability to revitalize skin and leave it looking smooth, fresh, and vibrant. There's one Restylane product, though, that hasn't been available to US customers – until now, that is: Restylane Kysse.
Restylane Kysse (pronounced "kiss") has been making waves around the world over the past few years – it's specifically engineered to restore fullness to sagging lips and wash away surrounding wrinkles.
After much eager anticipation, we're happy to say that Restylane Kysse has finally been approved by the FDA for use in the United States. We here at Gorin Plastic Surgery & Medspa are proud to offer our clients this new, state of the art treatment.
What is Restylane Kysse?
Restylane Kysse is a lip filler, a type of injectable gel made primarily from hyaluronic acid or HA, a natural substance typically found in the skin.
Other popular lip fillers like those from Juvéderm are also HA-based, so what makes Restylane Kysse stand out from the crowd?
The answer lies in the technique used to make it, known as XpresHAn ("expression").
With XpresHAn, HA particles are smaller and more closely packed together than in other products. This allows them to shape themselves around the mouth as it moves, not unlike a firm but flexible and comfortable glove around your hand.
No matter what your lips are doing – smiling, frowning, or even kissing – the gel moves accordingly, which leaves your lips with an incredibly natural look.
Speaking of facial expressions, you'll probably be smiling a lot more with your new Kysse lips – in a clinical trial of Restylane Kysse, 90 % of patients were more than satisfied with their results eight weeks after treatment.
With these Restylane Kysse before and after pictures, it's not hard to see why:
Restylane Kysse vs. Juvéderm
As mentioned, Restylane Kysse is similar to other fillers such as those from Juvéderm in that they're both based on hyaluronic acid.
Because the HA particles in Restylane Kysse are more closely packed together, they provide a better overall structure to the lips. Juvéderm Volbella is another filler we offer, and we find it's especially good at boosting lip volume for older patients who are looking to plump their thinning lips.
Both are great products, but which one you choose really depends on what kind of look you're going for.
During an initial consultation here at the Medspa at Gorin Plastic Surgery, we'll help you look at the "Restylane Kysse vs. Juvéderm Volbella" question and determine which option is best for you.
Contact
At Gorin Plastic Surgery & Medspa in Portland, Oregon, we offer a wide variety of services, including application of Restylane Kysse.
Our trained, compassionate staff helps clients look and feel relaxed, refreshed, and ready to tackle the day.
If you're ready to rejuvenate your lips with a long-lasting, fresh, and supple appearance, feel free to contact us today at (503) 692-7222. We'll be happy to set up an initial consultation.
FAQ
What Should I Expect From a Restylane Kysse Treatment?
Restylane Kysse treatment is quick and easy. Here's what you can expect:
During your appointment, one of our experienced injectors will first apply a topical anesthetic to your lips to ensure things are as comfortable as possible for you.
From there, injection will begin. In addition to HA the gel includes lidocaine, which will help with any minor pain that may occur.
The whole process should take no more than an hour, and you may see results right away.
Some minor side effects are common – the lips are a sensitive area of the face, after all!
A bit of Restylane Kysse swelling is certainly possible, as is a bit of pain or itchiness around the areas that were injected. Thankfully, any side effects should dissipate in a day or two, however.
How Long Does Restylane Kysse Last?
In general, results from Restylane Kysse will last between 8 months to a year.
This is longer than some other fillers – this benefit is once again due to the XpresHAn technology.
Because our lips move so much, HA-based treatments around the mouth wear down more quickly than treatments applied to other areas of our face.
Remember, though, that XpresHAn allows the gel to move with your lips, making it much more resilient than other formulas.
How Much Does Restylane Kysse Cost in 2021?
If you're convinced Kysse can give you the luscious lips you've always wanted, the next thing you'll be wondering about is the Restylane Kysse price.