Botox
Conveniently located to serve the areas of Tualatin and Portland, Oregon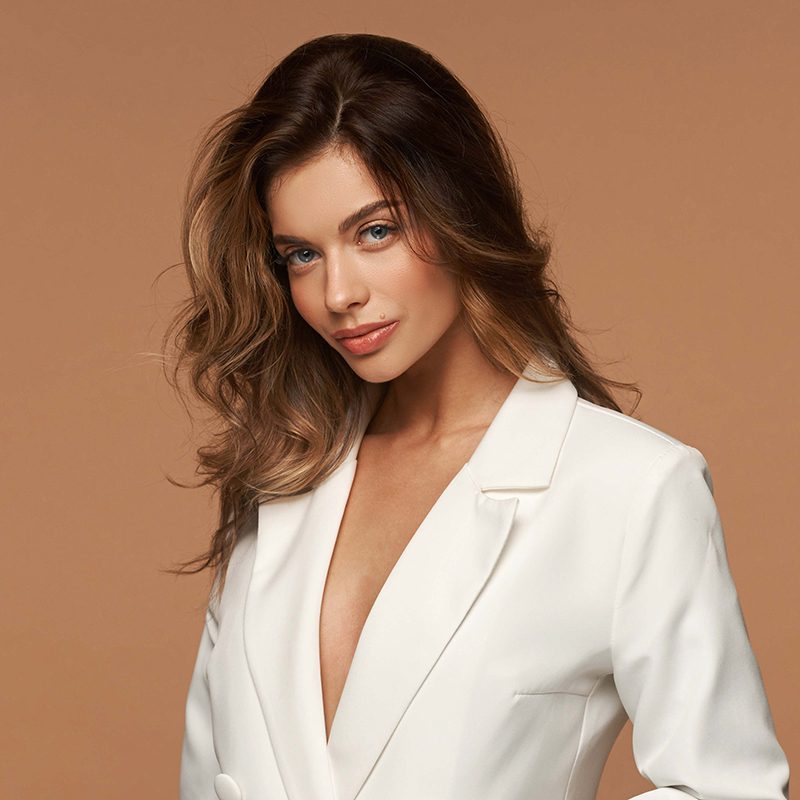 Botox patients have consistently ranked Gorin Plastic Surgery & Medspa among the greatest and most popular free-standing, fully accredited plastic surgery practice. The excellent reviews from their patients are due to the individualized attention that Dr. Gorin and his staff gives each patient.
Thorough consultation prior to any procedure to determine the patient's goals for the procedure such as using Botox injections for migraines, what the cost of injections will be, and possible Botox injection side effects.
Whether you know very little about wrinkle treatment or care for fine, frown lines on the face or if you have done extensive research on BOTOX Cosmetic, you will be given a thorough consultation prior to any procedure so that you fully understand what will happen before, during, and after your injection(s).
Procedure
BOTOX is the most popular and most studied neurotoxin treatment on the market. The procedure is exceptionally safe and is done in a quick, non-invasive manner that can be completed in as little as 30 minutes.
Botox is a naturally occurring protein that relaxes a patient's targeted muscles. Muscle contractions are responsible for the creasing of your skin that you see around your eyes, mouth, and forehead. Botox injections will help soften those creases leaving a naturally tight, toned, youthful look and feel.
Botox can also be effective for many patients with migraines. In our practice we also use Botox to treat migraines (but, only those with symptoms isolated to the forehead).
Additionally, BOTOX is also the only FDA-approved treatment for hyperhidrosis, or profuse sweating in the underarm (armpit). Here, injections block chemicals that trigger sweat glands to prevent embarrassing sweating in this area. Can you imagine being able to wear any color and fabric shirt you want without having to worry about sweat rings? It is important to note that while your underarms will not sweat after an injection, the rest of your sweat glands and nerves will not be affected, so the rest of your body will continue to sweat as it normally does.
Along with external fixes and headache relief, it has also been FDA approved to treat blepharospasm (abnormal spasm of the eyelids), and Focal Spasticity (condition in which certain muscles in your body become stiff or tight).
Since 1989, it has been used to correct Blepharospasm, or involuntary spasms of the muscles around the eye, resulting in uncontrolled blinking, narrowing, and even closing of the eyelid. It is a condition that can be difficult to understand and a challenge to live with, but it is treatable and an easy condition that our medical injectors, Holly and Keisha can fix quickly and easily.
Focal Spasticity is also a painful condition to live with, but like migraines, and Blepharospasms, It can also treat the areas of the body which become stiff, mostly in your elbow, wrist, fingers, thumb, ankle, or toes. It can be injected into muscles to treat increased muscle stiffness.
Considerations
Most patients undergo a series of tiny injections at target areas in their face. There is no need for anesthesia or medication to undergo a procedure. In the average patient, the desired look remains in effect for 4 to 6 months.
For each individual patients, side effects vary with each patient, and some patients may present risk factors that increase the chance of a negative result. For example, an existing skin condition, extreme fear of needles or other issue could lead to complications; this is why Dr. Gorin and his medical experts take care to get to know their patients prior to the procedure, discussing your health and body as a whole, and take into account all factors when deciding what would be the best plan of action for you. There are occasional side effects such as temporary bruising, swelling and minor pain, but these tend not to last long after your procedure. There are some issues with drooping eyelids in a small percentage of all patients, though many report no droopiness within just 3 weeks of the injections.
Whether you are interested for cosmetic reasons, to reduce sweating or to clear up migraine pain, our clinic is happy to help. Please contact our Tualatin experts today to schedule a consultation!
Contact
At Gorin Plastic Surgery and Med Spa, we customize our recommendations and determine the best program for you. The best way to determine if this procedure is for you is to set up an in-office consultation.